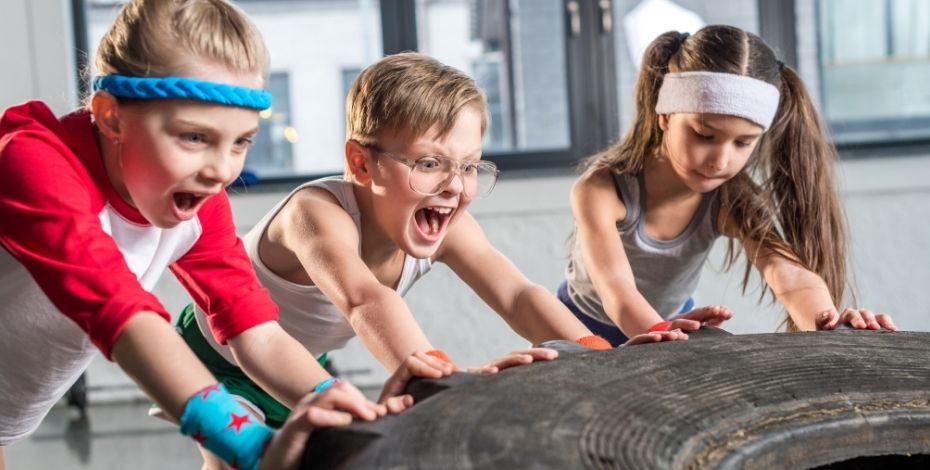 The Australian Physiotherapy Association (APA) is urging parents and caregivers of children and adolescents returning to school next week to ensure they are keeping active and participating in sport to improve mental well-being, following multiple reports that 2020 had significant negative impacts on the mental health of young Australians.  
Over the past 12 months, Australians have experienced natural disasters, economic uncertainty and a global pandemic. The mental health impact of these has been significant, and some reports highlight that younger Australians are disproportionately affected, taking the brunt of the emotional distress.1
Studies show that exercise and physical activity can improve mental well-being, and after a year of reduced physical activity for many children, getting active in 2021 is more important than ever.2
Chair of the APA Mental Health Group Ellen Lake says there are many ways that kids can get active.
"As physios, we really encourage kids to be physically active in whatever way they most enjoy. It might be a structured team sport, or it could be more of a fun pursuit like dancing, gym sessions or swimming. The activity doesn't matter as long as it's done regularly and in a safe way" says Ms Lake.
Reduced physical activity is just one of the impacts of the past year. Many young Australians are coping or dealing with life less well than in previous years, and have more trouble carrying out their daily activities.3  
"It's sometimes assumed that children don't have the same stress factors or pressures as adults and that their mental health is less at risk. This is not the case. Childhood and adolescence can be times when mental ill-health begins4 and taking care of our mental health in our earlier years can help to protect our mental health and resilience as an adult."
While many school-related events and situations can cause stress, anxiety and other mental health strains – such as starting at a new school, exam and test pressure and social challenges – additional challenges such as remote learning, isolation from teachers and school friends, and witnessing the stress of those around them are being blamed for the decrease in mental well-being.
Published by the A.P.A to red more open the attached link https://australian.physio/media/parents-urged-to-increase-childrens-activity-levels