It's the best money I ever spent. About fifty bucks a week but worth it.
Here's what I spend it on. Hearing one clear sound after another. I'm in a modified Pilates class and I can hear cracks, followed by clicks. Pretty sure it's all coming from me.
The teacher says, don't do anything which hurts, let's ease back in slowly. I have no alternative. Three weeks away from the gym and from this particular Pilates class and it's like all the oil has drained out of the sump.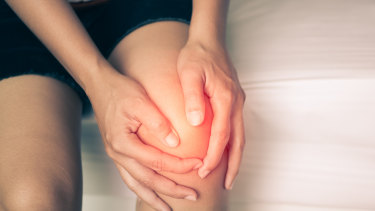 While Australians used to rush off to "get their knees done", now the trend is to exercise and that's based on the latest reviews of the medical research. As Romina Brignardello-Petersen and colleagues wrote in the British Medical Journal: "Over the long term, patients who undergo knee arthroscopy versus those who receive conservative management strategies do not have important benefits in pain or function."