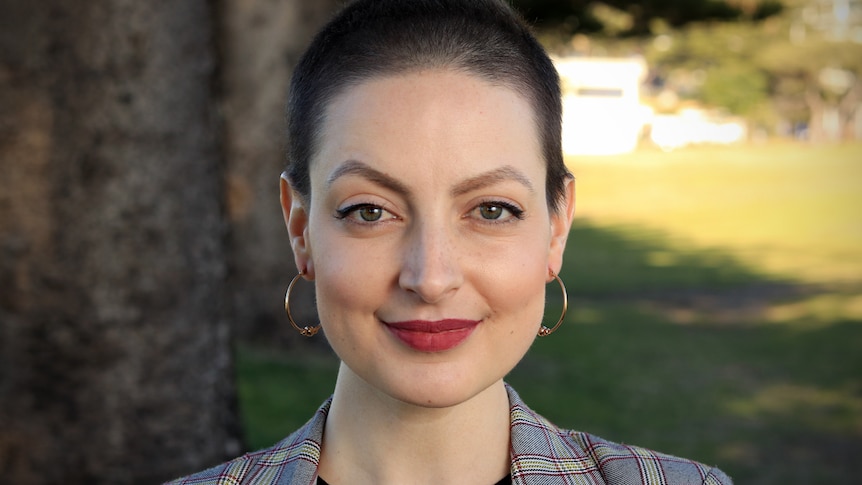 Breast cancer patient Kimmie Jonceski was given a pamphlet and a brief consultation with a physiotherapist, who advised her to keep her arms and shoulders moving after her initial mastectomy surgery.
Key points:
New research has found most breast cancer patients do not receive enough physiotherapy care after surgery
Researcher Dr Deirdre McGhee is hoping to create a free online resource that guides women through a comprehensive recovery
Untreated problems after breast surgery can lead to ongoing pain and reduced mobility
Even after the "massive operation" of breast reconstruction, she said there was no physiotherapy follow-up.
"Having a dance background, I'm generally stretching my whole body every week, so this is something that I am used to doing, but I know that this is not the case for everyone," she said.
Once she got home after her first surgery, she diligently followed the exercises given to her, but even 18 months on she is still working hard to manage her flexibility.
"I still find that I often have to stretch an arm to keep it mobile and flexible, otherwise it freezes up and I'm back at square one," she said.
"Sometimes this can also be quite painful."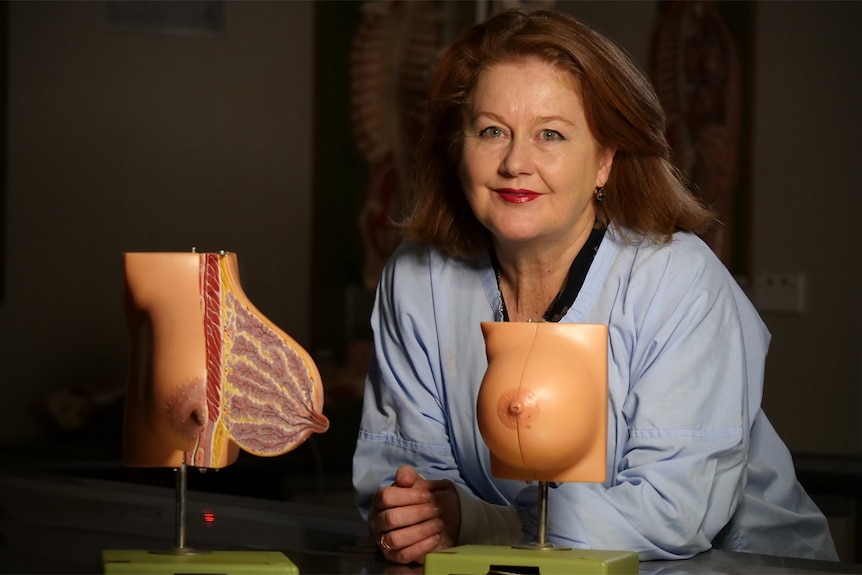 Major breast cancer surgery needs follow-up
Breast cancer researcher Deirdre McGhee said Ms Jonceski's experience was a common one throughout Australia.
The University of Wollongong academic said women who had had a major breast cancer surgery needed comprehensive and ongoing physiotherapy rehabilitation after their operation.
Dr McGhee said many women may not read the exercise information they were given because they were often overwhelmed with emotion.
"Some women said they weren't aware they would have trouble getting out of bed, or they couldn't do very simple personal hygiene tasks," she said.
"We're leaving these women in a position where there's so much of their life they can't go back to, but their quality of life could be so much better — it's just heartbreaking."
Painful side-effects of breast cancer surgery
Dr McGhee surveyed 725 breast cancer patients across Australia to find out how much information they were given following their surgery, and how many were living with painful side effects.
After six months, 20 to 40 per cent of women said they were living with moderate to severe physical side effects, including disturbed sleep and shoulder issues.Dr McGhee says many women are unable to wear a bra after surgery.
Between 40 and 60 per cent of women said they struggled to do physical exercise, work, and complete daily tasks.