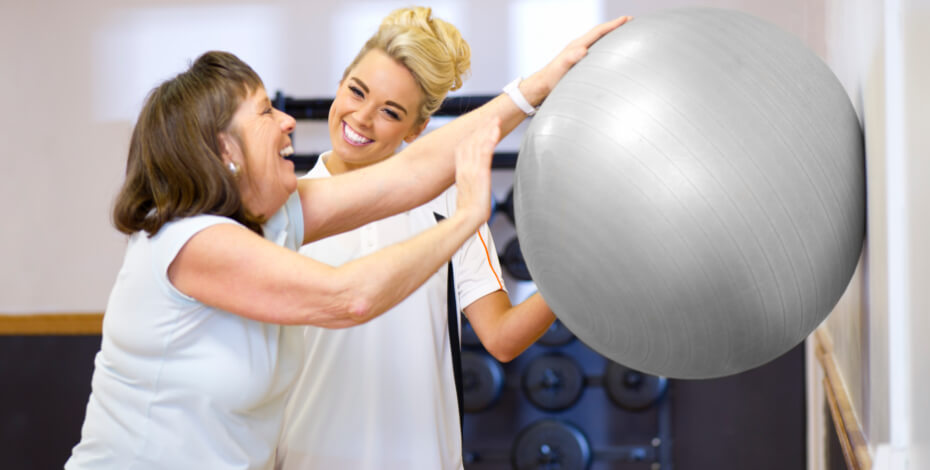 Back pain, shoulder pain, headaches, osteoarthritis – we all know someone living with these conditions. Globally it is estimated that one in five people, or about 1.5 billion people, live with chronic pain, with prevalence increasing as we age.
This World Physiotherapy Day 2019 (Sunday 8 September) the APA wants the 5 million Australians living in chronic pain – defined as persistent pain that impacts a person's quality of life and ability to work and socialise normally – to better understand the role physiotherapy, education and physical activity plays in effectively managing chronic pain.
Physiotherapists support people with chronic pain to improve function, achieve their goals and enjoy a better quality of life and should be part of every health team treating chronic pain says Dianne Wilson, chair of the APA national pain group.
"Physiotherapists have the clinical expertise to educate people with chronic pain and guide them through a supervised exercise program, setting appropriate goals for their needs and stepping up the program as these goals are achieved.
"Physios are also best placed to offer reassurance to patients who fear that exercise will increase their pain. We see many patients who come into our clinics with a very significant fear of pain, and as a result they tend to avoid any type of movement or exercise. Pain, however, is a protective mechanism – even if an activity feels painful, it is not always an accurate indication of doing harm.
"While it may seem counter-intuitive, maintaining movement is the best thing people in chronic pain can do. Movement helps the body heal and boosts the immune system, whereas avoiding healthy activities often leads to an increase of disability and further loss of well-being."
Published by the APA to read more open the attached link https://australian.physio/media/physio-led-exercise-best-chronic-pain-management